Lessons 2015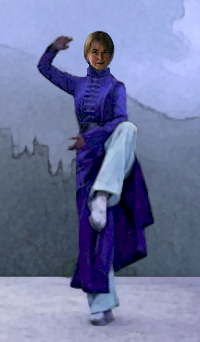 Leslie offers individual instruction in any of the following forms, and group lessons may be offered depending on interest and availabilty of space.
Coaching in all of Dr. Paul Lam's T'ai Chi for Health® Forms is available.
Additional lesson venues (low rent or no rent) are being sought for group lessons. If you have suggestions, please let us know.
Lessons are free for veterans & family members of troops on active duty!
Group Lessons
Taiji & Qigong
Please Note: All group classes are ongoing, so you can join in any time, and missing a class isn't a problem. All group classes accommodate all levels of students, and whatever your goal, the progress you make is entirely up to you!
Fridays at 10:00 a.m.
VA Medical Center
Chalkstone Avenue, Providence, RI
Qigong & Yang Style 24 Form.
Drop in any time.
Can't Make These Sessions?
If you are a veteran or a family member of someone on active duty and you are interested in free lessons, please call 401.573.3122. WuLi Taiji is working with local military assistance organizations to provide lessons and we need to know of your interest so we can book lesson space. Thanks!
Martial Arts Meditation
Mind Fitness Training
Meditation techniques are an essential part of all martial arts training. The warrior must develop mental as well as physical skills, toughness of body and mind, in order to prevail over the enemy and himself.
WuLi Taiji's Mind Fitness Training Program is Kung Fu for your mind. This 3-week program will teach you proven techniques that will help you build a strong mind and help make you a better warrior, both on deployment and at home.
2016
Dates & Times TBA
Hosted by
Hi-On-A-Hill Herb Farm & Gardens
836 Old Smithfield Road, North Smithfield, RI
15 minutes from Providence, just off Route 146. [ Directions ]
Registration is required. Please call 401.573.3122 to register.
Lessons are free for veterans & family members of troops on active duty!
Learn Basic Meditation Now
You can learn the basic meditation technique right now in the online Pine Tree Dojo. Just read over the simple instructions and join us for an online session!
Private Lessons & Coaching in Taiji, Qigong, & Mind Fitness
For Veterans
Lessons are always free for veterans & family members of troops on active duty.
For non-veterans
Private lessons for one student are $65.00 / hour.
For groups
Group lessons and coaching sessions are by special arrangement and prices are negotiable. Please call.
Recommended Online Lessons
Qigong
Qigong (chee-gung) is the basis of taiji.
Qigong is the Mandarin Chinese term used to describe various Chinese systems of physical and mental training for health, martial arts, and self-enlightenment. It literally means, "breath work." By concentrating on the breath qigong engages the mind to train the body to relax.
Master Lam, Kam Chuen studied in Beijing under Professor Yu Yong Nian, the world's leading authority on the Qigong system known as "Standing Like a Tree." Together they developed a series of qigong exercises, which Master Lam produced, calling the program "Stand Still & Be Fit."
The lessons are an absolute delight, and I invite you to try them.
Stand Still & Be Fit: 10 Days of Qigong Lessons